Award-Winning Service and Savings!
We're honored to be recognized by local and national organizations for our award-winning service and savings.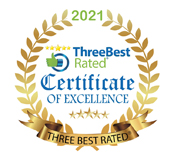 What is Arizona Travel Insurance?
Insurance Professionals of Arizona Strongly Recommends That You Enroll With Global Rescue Prior To Embarking On Your Trip.
Global Rescue Travel Memberships and IMG Signature Travel Insurance
Medical and security emergencies happen. When they do, you need a Global Rescue Travel Membership. Global Rescue is the world's leading membership organization providing integrated medical, security, travel risk and crisis response services. Without a Global Rescue membership, an emergency evacuation could cost more than $100,000. That's why over 1 million members trust Global Rescue to get them home when the worst happens. Don't travel without Global Rescue.
IMG Signature Travel Insurance is the perfect add-on to a Global Rescue membership, providing coverage against a variety of unexpected expenses while you're traveling, and giving you the added comfort of knowing the actual value of your trip is protected if something goes wrong.
Global Rescue provides the most complete medical, security and evacuation membership available for travelers anywhere, any time.
Medical Advisory services 24/7/365 with critical care paramedics, nurses and physicians, and an exclusive relationship with the Johns Hopkins Emergency Medicine Division of Special Operations.
Field Rescue from the point of illness or injury for any serious medical emergency.
Medical Evacuations back to the member's home hospital of choice.
Security Extraction from natural disasters, terror attacks and civil unrest.
Travel Intelligence and event monitoring from Global Rescue's in-house analysts.
GPS Tracking & Communication through Global Rescue's mobile app.
As a traveler, you understand that experiencing the world means being prepared. Protect the value of your travel with IMG Signature Travel Insurance, designed by IMG® for Global Rescue. IMG has created the industry's most complete travel insurance product, tailor-made for adventurous travelers. Benefits Include:
Trip Cancellation Protection: Trip cost up to $100,000 per person
Trip Interruption Protection: Up to 150% of trip cost insured
Accident & Sickness Medical Expense: Up to $100,000
Emergency Dental Insurance: Up to $1,000
Common Carrier Accidental Death & Dismemberment: Up to $100,000
Baggage and Personal Effects: Up to $2,500
Baggage Delay: Up to $500
Sports Equipment Rental: Up to $2,000
Optional Upgrades:

Up to 75% non-refundable insured trip cost — Cancel for Any Reason (Policy must be purchased within 20 days from initial trip payment for you to be eligible).
Up to 75% non-refundable insured trip cost — Interrupt for Any Reason.
Find Out For Yourself
Get a free, no obligation quote right now.
Have a question?" text it to us! :
Helped over 1000+ Customers!
" Helped over 1000+ customers with 5.0 star ratings on google reviews stats Insurance professionals of Arizona credibility "
Why Choose Us?
Your home, family, and assets are important to you. Choose an insurance agency that cares about protecting them as much as you do.

Cost-Effective
We have access to dozens of carriers to get you the right policy at the best price
Locally Owned
We live and work where you do and understand the market options available

100+ Combined experience
Our brokers have the expertise to know exactly what coverage you need
Independent
We are not captive to any product or policy
Compassionate
It is important to us that our clients are happy, and protected
Our Trusted Insurance Partners: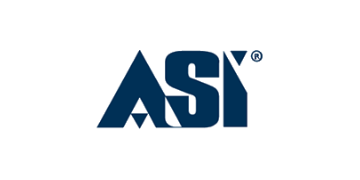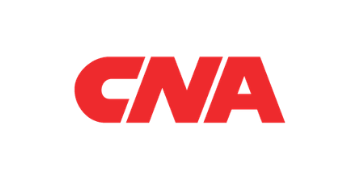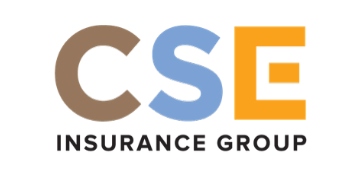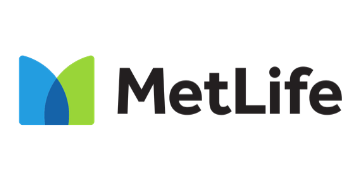 What Our Clients Have to Say…

Jen with IPA has been very helpful
Jen with IPA has been very helpful in working with me to select the best coverage at the best rate for our 3 cars. She is friendly, professional, and most of all response to my calls/e-mails in a timely manner.


Kim Iverson was fabulous to work
Kim Iverson was fabulous to work with in finding the best rate for my car insurance. She continued to follow up with me, answering questions to ensure my needs were being met. I've recommended her to my friends.


Chris was more than helpful!!
Chris was more than helpful!! Not only did he find me a lower rate per month, but I now have a $0 deductible for glass coverage and also a better insurance company with Progressive! I couldn't be more thrilled to find someone local from my hometown and he was able to help me save! Thank you again much appreciated! So glad I found him from Mesa Roots FB page!!


She listens to what your desires are
Kim is a great agent. She listens to what your desires are and then finds the best match for you. Year after year she is able to find me the rates for all my coverage needs! I would highly recommend Kim for your insurance needs.


I met Kim years ago at a conference
I met Kim years ago at a conference and we have stayed in touch. I had some clients moving to her area so referred her over and my clients are THRILLED. They loved the experience with her, her professionalism, her ability to work with them long distance and her patience while they went in/out of contract on a couple places.


He obtained what he exactly want
We came to IPA with a request for quotes on auto, golf cart, and home insurance. Our contact was Chris Thomas and we were more than happy with his response, all in a very timely and professional manner. He obtained exactly what we needed and got coverages bound in less than 48 hours from our initial phone call.


Customer Service is Alive and Well at IPA!
Customer Service is Alive and Well at IPA!! This morning I had a question about my business insurance policy renewal and reached out to Kirsten Walters at Insurance Professionals of Arizona. No matter how busy she might be, Kirsten always focuses 100% on your issue, taking as much time as necessary to fully address the matter.


Honestly, I had been having issues
Honestly, I had been having issues with my previous insurance company and the UPS guy that visits my work regularly told me about this place. I called, spoke to CHRIS THOMAS and he was the best person to speak to! He was very easy to talk to and made everything simple and fast. Getting a quote and signing up was super easy and smooth! Thank you Chris!


They treat me like family
They treat me like family and are always available. Even though I live in Texas, they've found me the best rates every year for home and auto. I've been so satisfied that I referred my own kids and mother to them. I look forward to working with Porter and Dixie for years to come.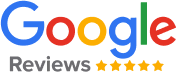 1,000+
5.0 star ratings
Google Reviews