Award-Winning Service and Savings!
We're honored to be recognized by local and national organizations for our award-winning service and savings.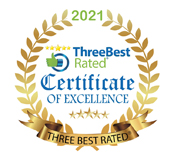 What is Commercial Building Insurance?
If you are a business owner, it is likely, if you own your own building, that the building is your one
of your single largest assets. Are you sure you are covered correctly? Is there enough
coverage to rebuild your building inside and out in the event of a total loss?
Professional Liability Insurance or often called Errors and Omissions Insurance is a highly misunderstood form of liability insurance.
Most people believe only doctors, lawyers and other professionals need this type of coverage; however, it is just as important for a contractor to have professional liability insurance coverage as it is a doctor, accountant or lawyer.
This type of liability insurance helps protect against losses incurred as a result of "errors and omissions" during the performance of duties associated with their services. Unlike Commercial General Liability that covers bodily harm or property damage claims, professional liability is more centered around financial loss. For example, if an attorney gives bad advice to a client that leads to financial loss, the attorney may be sued for that bad advice.
The attorney's general liability insurance would not pick this claim up because there was no bodily injury or property damage, only bad advice.
Another example for a contractor; let's say the contractor is working on a job installing cabinets and he damages the cabinets while working on them.
Some might argue because there is property damage that it would be covered under the GL policy.
This however, is incorrect. The fact that the contractor made a mistake while performing his trade which caused a financial loss (in this case in the form of damaged cabinets) would mean the GL policy would not respond.
This loss would need to be picked up on the GL policy. Taking it one step further, if the cabinets were damaged as a result of being dropped and they subsequently also damaged the floor when they hit the ground, which policy would respond to the damaged tile floor? The property damage to the floor would be picked up by the GL policy.
That damage was caused by the contractor but he was not actively working on the floor at the time, he was working on the cabinets when he damaged those. The floor was incidental to the cabinets being dropped.
Professional Liability Insurance is a very important coverage offered by Insurance Professionals of Arizona.
Some of the types of businesses we write Errors and Omissions Insurance for are:
Architects
Ophthalmologists & Optometrists
Engineers
Computer Programmers
Attorneys
Accountants
Contractors
Find Out For Yourself
Get a free, no obligation quote right now.
Have a question?" text it to us! :
Helped over 1000+ Customers!
" Helped over 1000+ customers with 5.0 star ratings on google reviews stats Insurance professionals of Arizona credibility "
Why Choose Us?
Your home, family, and assets are important to you. Choose an insurance agency that cares about protecting them as much as you do.

Cost-Effective
We have access to dozens of carriers to get you the right policy at the best price
Locally Owned
We live and work where you do and understand the market options available

100+ Combined experience
Our brokers have the expertise to know exactly what coverage you need
Independent
We are not captive to any product or policy
Compassionate
It is important to us that our clients are happy, and protected
Our Trusted Insurance Partners: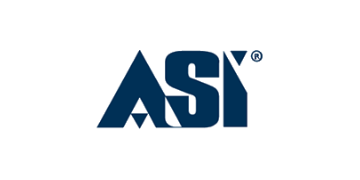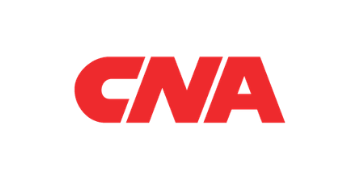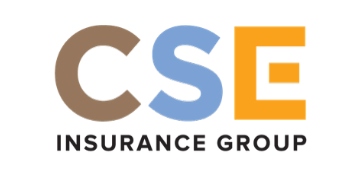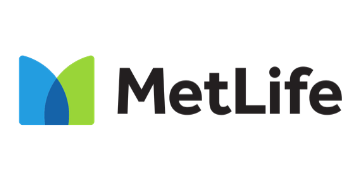 What Our Clients Have to Say…

Jen with IPA has been very helpful
Jen with IPA has been very helpful in working with me to select the best coverage at the best rate for our 3 cars. She is friendly, professional, and most of all response to my calls/e-mails in a timely manner.


Kim Iverson was fabulous to work
Kim Iverson was fabulous to work with in finding the best rate for my car insurance. She continued to follow up with me, answering questions to ensure my needs were being met. I've recommended her to my friends.


Chris was more than helpful!!
Chris was more than helpful!! Not only did he find me a lower rate per month, but I now have a $0 deductible for glass coverage and also a better insurance company with Progressive! I couldn't be more thrilled to find someone local from my hometown and he was able to help me save! Thank you again much appreciated! So glad I found him from Mesa Roots FB page!!


She listens to what your desires are
Kim is a great agent. She listens to what your desires are and then finds the best match for you. Year after year she is able to find me the rates for all my coverage needs! I would highly recommend Kim for your insurance needs.


I met Kim years ago at a conference
I met Kim years ago at a conference and we have stayed in touch. I had some clients moving to her area so referred her over and my clients are THRILLED. They loved the experience with her, her professionalism, her ability to work with them long distance and her patience while they went in/out of contract on a couple places.


He obtained what he exactly want
We came to IPA with a request for quotes on auto, golf cart, and home insurance. Our contact was Chris Thomas and we were more than happy with his response, all in a very timely and professional manner. He obtained exactly what we needed and got coverages bound in less than 48 hours from our initial phone call.


Customer Service is Alive and Well at IPA!
Customer Service is Alive and Well at IPA!! This morning I had a question about my business insurance policy renewal and reached out to Kirsten Walters at Insurance Professionals of Arizona. No matter how busy she might be, Kirsten always focuses 100% on your issue, taking as much time as necessary to fully address the matter.


Honestly, I had been having issues
Honestly, I had been having issues with my previous insurance company and the UPS guy that visits my work regularly told me about this place. I called, spoke to CHRIS THOMAS and he was the best person to speak to! He was very easy to talk to and made everything simple and fast. Getting a quote and signing up was super easy and smooth! Thank you Chris!


They treat me like family
They treat me like family and are always available. Even though I live in Texas, they've found me the best rates every year for home and auto. I've been so satisfied that I referred my own kids and mother to them. I look forward to working with Porter and Dixie for years to come.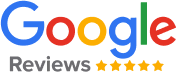 1,000+
5.0 star ratings
Google Reviews