Award-Winning Service and Savings!
We're honored to be recognized by local and national organizations for our award-winning service and savings.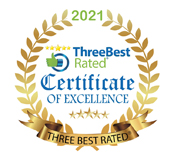 What is Commercial Building Insurance?
If you are a business owner, it is likely, if you own your own building, that the building is your one
of your single largest assets. Are you sure you are covered correctly? Is there enough
coverage to rebuild your building inside and out in the event of a total loss?
Protect Your Business from Cyber Liability
For the last five years, cyber liability has been at the forefront of insurance concerns.
Why should it matter to you as a business owner?
Any business that uses, collects, stores, or maintains any personal customer information, such as phone numbers, physical or email addresses, dates of birth, social security numbers, or bank or credit card
information, is financially responsible for the security of that data. That means if there is a data breach or
an electronic theft from hacking, you are liable for those losses as well as any adverse financial effects
that your customer suffers from the breach.
Cyber liability policies protect companies from illegal data breaches and the costs associated with these breaches, including customer notification costs, credit monitoring, defense costs, industry or government fines and penalties, and losses following any identity theft. Keep in mind that most insurance companies will no longer cover cyber losses and breaches under your professional liability policy. Without a separate cyber liability policy, your business will be held solely responsible for the costs associated with cybercrime.
Cyber liability policies also provide coverage for any liability that results from a company's website content, as well as protection from any business interruption, computer fraud, IT system failures, funds transfer loss, data loss, and cyber extortion that may follow a data breach or cyber hack.
The reality of our modern business landscape is that data and information are the new currency. Cyber liability is a critical part of modern business insurance protection.
You have many choices when it comes to insurance so it's important we set ourselves apart.
First-Party Privacy Breach Expense:

Pays your costs for notifications, monitoring, investigations and crisis management expenses.

Third-Party Cyber Liability Coverage:

Pays your liability to others due to a data breach within your business.

Regulatory Proceeding Claim Expense:

Pays fines and penalties assessed against you as a result of investigations into a potential data breach or violation of privacy laws.

First-Party Business Interruption:

Pays your business income loss and extra expenses sustained during the reconstruction period due to a cyber or data breach liability loss.

Don't make the mistake of thinking you are already covered. The fact is, most general liability policies provide little to no
protection for cyber-crimes. This coverage must either be purchased as a separate policy or at the very least endorsed onto
the commercial general liability policy. At best insurance policies that do offer some cyber liability coverage offer a
minimum amount of $5000 to $10,000 of coverage. This is a fraction of what the costs could be to your business should you
be a victim of cybercrime. The cost to notify the person whose information was stolen or even possibly stolen and the cost to
monitor their credit reports for fraud can cost tens of thousands even hundreds of thousands.
74% of small and mid-size businesses were targeted for cybercrime
60% of small businesses will close within 6 months of being victimized by cybercrime
29% of data breaches happen from a laptop being lost or stolen
So why do 60% of small businesses close within 6 months of a cybercrime? It is because the costs associated with the crime are so substantial most small businesses cannot stay afloat. Insurance is a risk transfer tool. By purchasing cyber liability insurance you transfer the risk from your small business to the insurance company.
Find Out For Yourself
Get a free, no obligation quote right now.
Have a question?" text it to us! :
Helped over 1000+ Customers!
" Helped over 1000+ customers with 5.0 star ratings on google reviews stats Insurance professionals of Arizona credibility "
Why Choose Us?
Your home, family, and assets are important to you. Choose an insurance agency that cares about protecting them as much as you do.

Cost-Effective
We have access to dozens of carriers to get you the right policy at the best price
Locally Owned
We live and work where you do and understand the market options available

100+ Combined experience
Our brokers have the expertise to know exactly what coverage you need
Independent
We are not captive to any product or policy
Compassionate
It is important to us that our clients are happy, and protected
Frequently Asked Questions
Our Trusted Insurance Partners: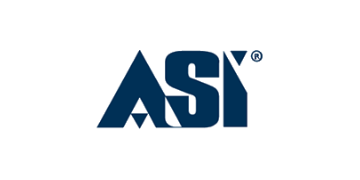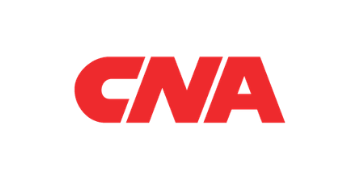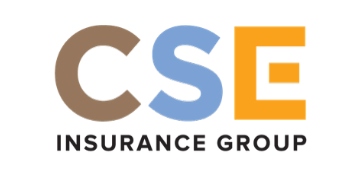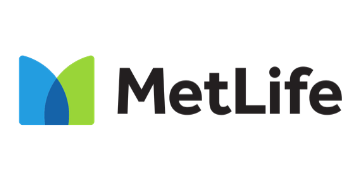 What Our Clients Have to Say…

Jen with IPA has been very helpful
Jen with IPA has been very helpful in working with me to select the best coverage at the best rate for our 3 cars. She is friendly, professional, and most of all response to my calls/e-mails in a timely manner.


Kim Iverson was fabulous to work
Kim Iverson was fabulous to work with in finding the best rate for my car insurance. She continued to follow up with me, answering questions to ensure my needs were being met. I've recommended her to my friends.


Chris was more than helpful!!
Chris was more than helpful!! Not only did he find me a lower rate per month, but I now have a $0 deductible for glass coverage and also a better insurance company with Progressive! I couldn't be more thrilled to find someone local from my hometown and he was able to help me save! Thank you again much appreciated! So glad I found him from Mesa Roots FB page!!


She listens to what your desires are
Kim is a great agent. She listens to what your desires are and then finds the best match for you. Year after year she is able to find me the rates for all my coverage needs! I would highly recommend Kim for your insurance needs.


I met Kim years ago at a conference
I met Kim years ago at a conference and we have stayed in touch. I had some clients moving to her area so referred her over and my clients are THRILLED. They loved the experience with her, her professionalism, her ability to work with them long distance and her patience while they went in/out of contract on a couple places.


He obtained what he exactly want
We came to IPA with a request for quotes on auto, golf cart, and home insurance. Our contact was Chris Thomas and we were more than happy with his response, all in a very timely and professional manner. He obtained exactly what we needed and got coverages bound in less than 48 hours from our initial phone call.


Customer Service is Alive and Well at IPA!
Customer Service is Alive and Well at IPA!! This morning I had a question about my business insurance policy renewal and reached out to Kirsten Walters at Insurance Professionals of Arizona. No matter how busy she might be, Kirsten always focuses 100% on your issue, taking as much time as necessary to fully address the matter.


Honestly, I had been having issues
Honestly, I had been having issues with my previous insurance company and the UPS guy that visits my work regularly told me about this place. I called, spoke to CHRIS THOMAS and he was the best person to speak to! He was very easy to talk to and made everything simple and fast. Getting a quote and signing up was super easy and smooth! Thank you Chris!


They treat me like family
They treat me like family and are always available. Even though I live in Texas, they've found me the best rates every year for home and auto. I've been so satisfied that I referred my own kids and mother to them. I look forward to working with Porter and Dixie for years to come.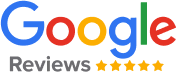 1,000+
5.0 star ratings
Google Reviews