About IPA
Insurance Professionals of Arizona grew from the combined experience of Kent Stewart and his founding agents. With over 15 years in the Valley, IPA is the preferred independent insurance agency for thousands of residents and businesses in Arizona.
At Insurance Professionals of Arizona, we seek to provide a level of service superior to all other Arizona insurance agencies. We have partnered with over 40 insurance providers to give you the best options for auto, home, life, and business insurance.
Award-Winning Service and Savings!
We're honored to be recognized by local and national organizations for our award-winning service and savings.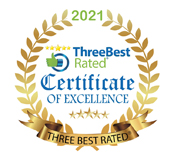 Our Mission:
The IPA Difference
Since 2008, Insurance Professionals of Arizona has had the mission of providing Arizona residents with the best insurance policies from the best companies at the lowest rates available.
Today, with over 40 insurance partners, IPA provides award-winning service for home, auto, life, and business insurance customers in Arizona and 22 other states.
Our online rating tools, mobile communications, and local agents make saving money on insurance less complicated and time-consuming.
With our digital tools and experienced staff, we provide a level of service superior to other local and national agencies.
The Four Pillars of IPA
We hold ourselves accountable to being the most reliable and trustworthy insurance consultant you will ever have.

Independence
"We are not, and will never be, captive to any one insurer or product. You can count on us to be completely objective when presenting you with the best insurance options to fit your needs"

Integrity
"You can always expect IPA agents to be honest, ethical and respectful with everyone we meet"

Expertise
"With almost 100+ years of combined experience, you will not find more knowledgable and helpful agents in Arizona"

Dedication
"IPA agents will not rest until you are satisfied that you have the very best policy to fit your needs and budget"
Meet IPA Agents
With over 100+ years of combined experience, the agents of Insurance Professionals of Arizona are able to help you with your specific insurance needs. We offer insurance solutions for auto, home, life, health, dental, recreational vehicle, boat, travel, and business insurance. All of our insurance agents are licensed in the state of Arizona.
Kent Stewart
David Stewart
Drew Davis
Vice President, Agency Operations
Tim Hunt
Paula Purvis
Anjum Malone
Dave Evans
Deborah Feldhaus
Abe Bawden
David Ruiz
Why Choose Us?
Your home, family, and assets are important to you. Choose an insurance agency that cares about protecting them as much as you do.

Cost-Effective
We have access to dozens of carriers to get you the right policy at the best price
Locally Owned
We live and work where you do and understand the market options available

100+ Combined experience
Our brokers have the expertise to know exactly what coverage you need
Independent
We are not captive to any product or policy
Compassionate
It is important to us that our clients are happy, and protected
Our Trusted Insurance Partners: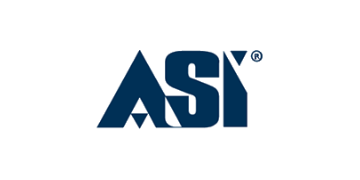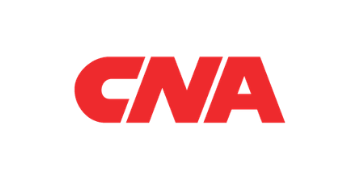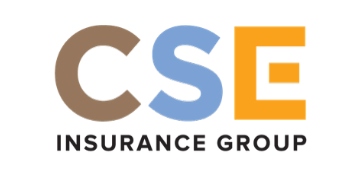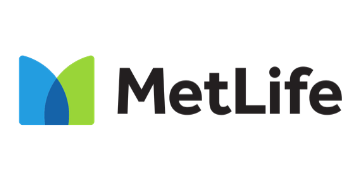 What Our Clients Have to Say…

Jen with IPA has been very helpful
Jen with IPA has been very helpful in working with me to select the best coverage at the best rate for our 3 cars. She is friendly, professional, and most of all response to my calls/e-mails in a timely manner.


Kim Iverson was fabulous to work
Kim Iverson was fabulous to work with in finding the best rate for my car insurance. She continued to follow up with me, answering questions to ensure my needs were being met. I've recommended her to my friends.


Chris was more than helpful!!
Chris was more than helpful!! Not only did he find me a lower rate per month, but I now have a $0 deductible for glass coverage and also a better insurance company with Progressive! I couldn't be more thrilled to find someone local from my hometown and he was able to help me save! Thank you again much appreciated! So glad I found him from Mesa Roots FB page!!


She listens to what your desires are
Kim is a great agent. She listens to what your desires are and then finds the best match for you. Year after year she is able to find me the rates for all my coverage needs! I would highly recommend Kim for your insurance needs.


I met Kim years ago at a conference
I met Kim years ago at a conference and we have stayed in touch. I had some clients moving to her area so referred her over and my clients are THRILLED. They loved the experience with her, her professionalism, her ability to work with them long distance and her patience while they went in/out of contract on a couple places.


He obtained what he exactly want
We came to IPA with a request for quotes on auto, golf cart, and home insurance. Our contact was Chris Thomas and we were more than happy with his response, all in a very timely and professional manner. He obtained exactly what we needed and got coverages bound in less than 48 hours from our initial phone call.


Customer Service is Alive and Well at IPA!
Customer Service is Alive and Well at IPA!! This morning I had a question about my business insurance policy renewal and reached out to Kirsten Walters at Insurance Professionals of Arizona. No matter how busy she might be, Kirsten always focuses 100% on your issue, taking as much time as necessary to fully address the matter.


Honestly, I had been having issues
Honestly, I had been having issues with my previous insurance company and the UPS guy that visits my work regularly told me about this place. I called, spoke to CHRIS THOMAS and he was the best person to speak to! He was very easy to talk to and made everything simple and fast. Getting a quote and signing up was super easy and smooth! Thank you Chris!


They treat me like family
They treat me like family and are always available. Even though I live in Texas, they've found me the best rates every year for home and auto. I've been so satisfied that I referred my own kids and mother to them. I look forward to working with Porter and Dixie for years to come.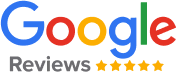 1,000+
5.0 star ratings
Google Reviews